OOLU Solar Issue 34: 7% Bond
£250,000
Raised

162
Investors

0
Hour to run

£178

invested

Approximately every £178 invested can enable OOLU Solar to provide a Solar Home System to a family previously off the grid in Senegal.

1400

families

Your investment will help OOLU to provide clean energy to 1400 families in Senegal.
OOLU SARL is a company incorporated in 2015 in Senegal and is one of the fastest growing off-grid solar companies in West Africa. "Oolu" means trust in Wolof, the local language most commonly spoken in Senegal, and so corresponds with OOLU's goal to provide quality products and after sales service that communities and customers can trust. Since their incorporation they have installed over 84,800 solar home systems to families in Senegal, Mali, Burkina Faso, Niger, Nigeria and Cameroon.
Key product information
Issuer: OOLU SARL
Issuing Country: Senegal
Investment target: £250,000 
Minimum investment: £50
Maximum investment: No maximum
Maturity: 24 months
Expected interest rate: 7% per annum
Withholding tax rate: 10% (applicable to UK residents who do not invest within an IF ISA)
Interest payment frequency: 6 monthly
Notional repayment: 6 monthly
Financial instrument: Unsecured interest bearing bond
Security: Unsecured
Key risks
This is a bond issued by a single company (rather than a savings product) and therefore it is recommended that you are careful with the amount you invest.
You must read the investment memorandum (provided below) where a full statement of risks is presented, particularly in section 5 – Risk Analysis Overview.
What the project investment will enable
OOLU will use the funds from this raise to deploy and install 1400 entry level Pico Solar Home Systems for families across Senegal.
OOLU distribute solar products from selected and reliable suppliers who are Lighting Global Certified. OOLU's current suppliers are Amped Innovation and Greenlight Planet. The entry-level Pico solar home system comes with a 5-10W PV panel, 20-40Wh LiFePO4 battery, 3-4 high efficiency LED lights and 1-2 USB charging ports. Their second system is a larger modular system that includes a 40W (up to 120W) PV panel, 100Wh (up to 180Wh) LiFePO4 battery, 6 high efficiencies LED lights, 2 USB charging ports and a TV.
An overwhelming majority of customers report that the purchase of a Solar Home System led to improvements in their quality of life: 97% of customers in West Africa. Three key areas of quality of life improvement are safety, health and education. In West Africa, 98% report feeling safer, 91% report children have more time for homework and 86% report perceiving health improvements.*
OOLU's payment plans allow customers between 18-24 months to pay back their systems and their flexible nature allows customers to extend this period should they encounter payment difficulties.
* GOGLA 2020 report: "Powering Opportunity - Energising Work, Enterprise and Quality of Life with Off-Grid Solar"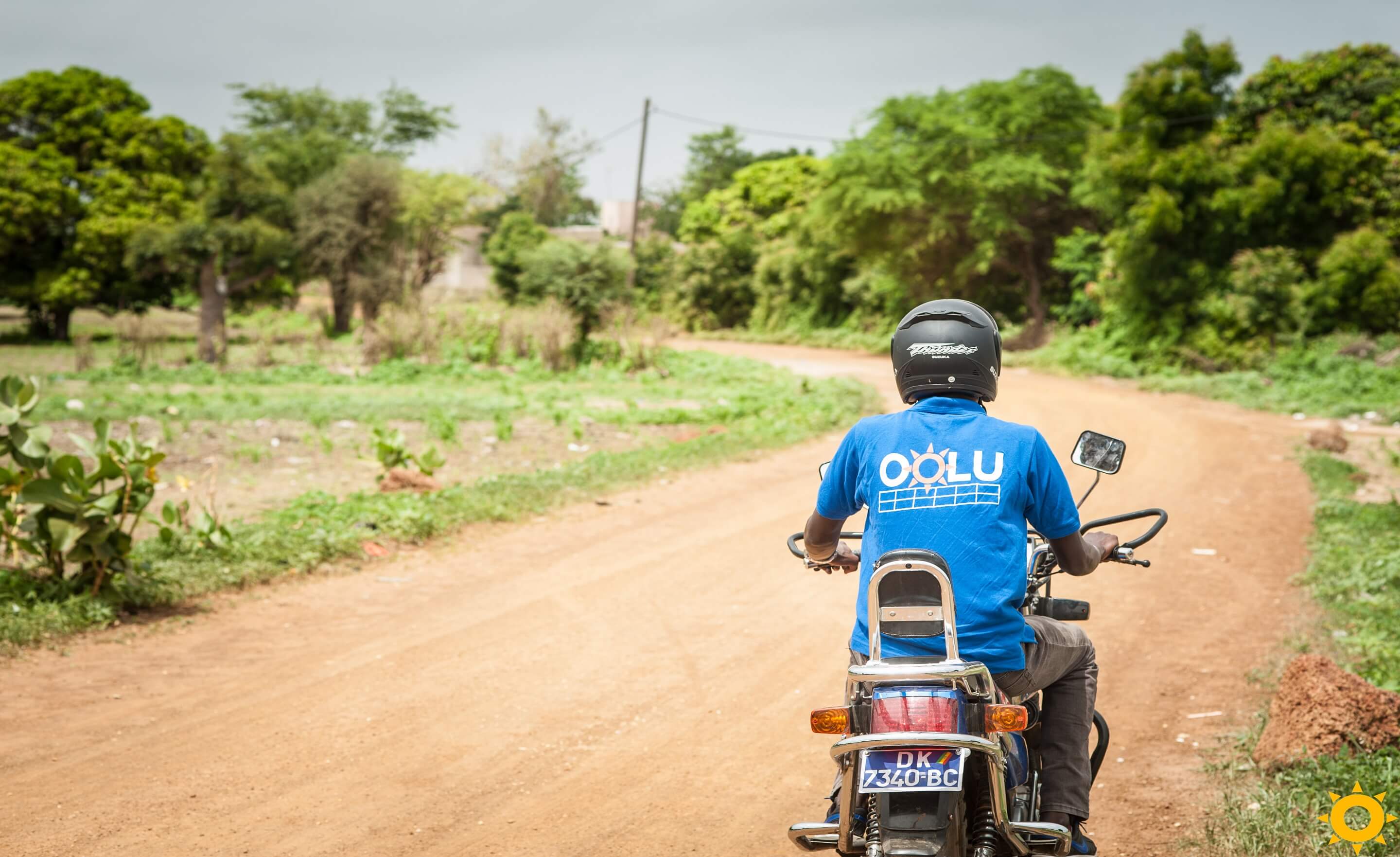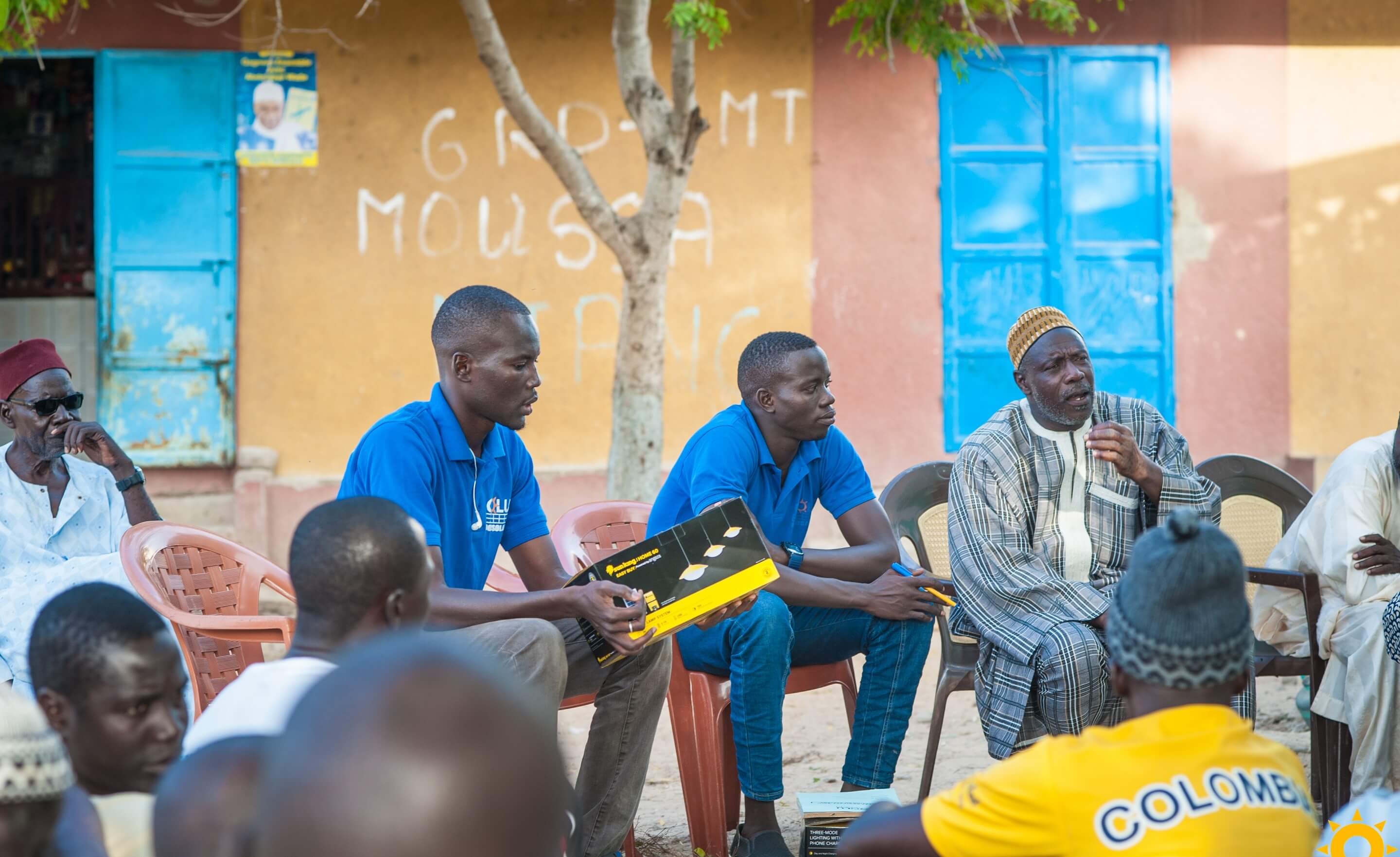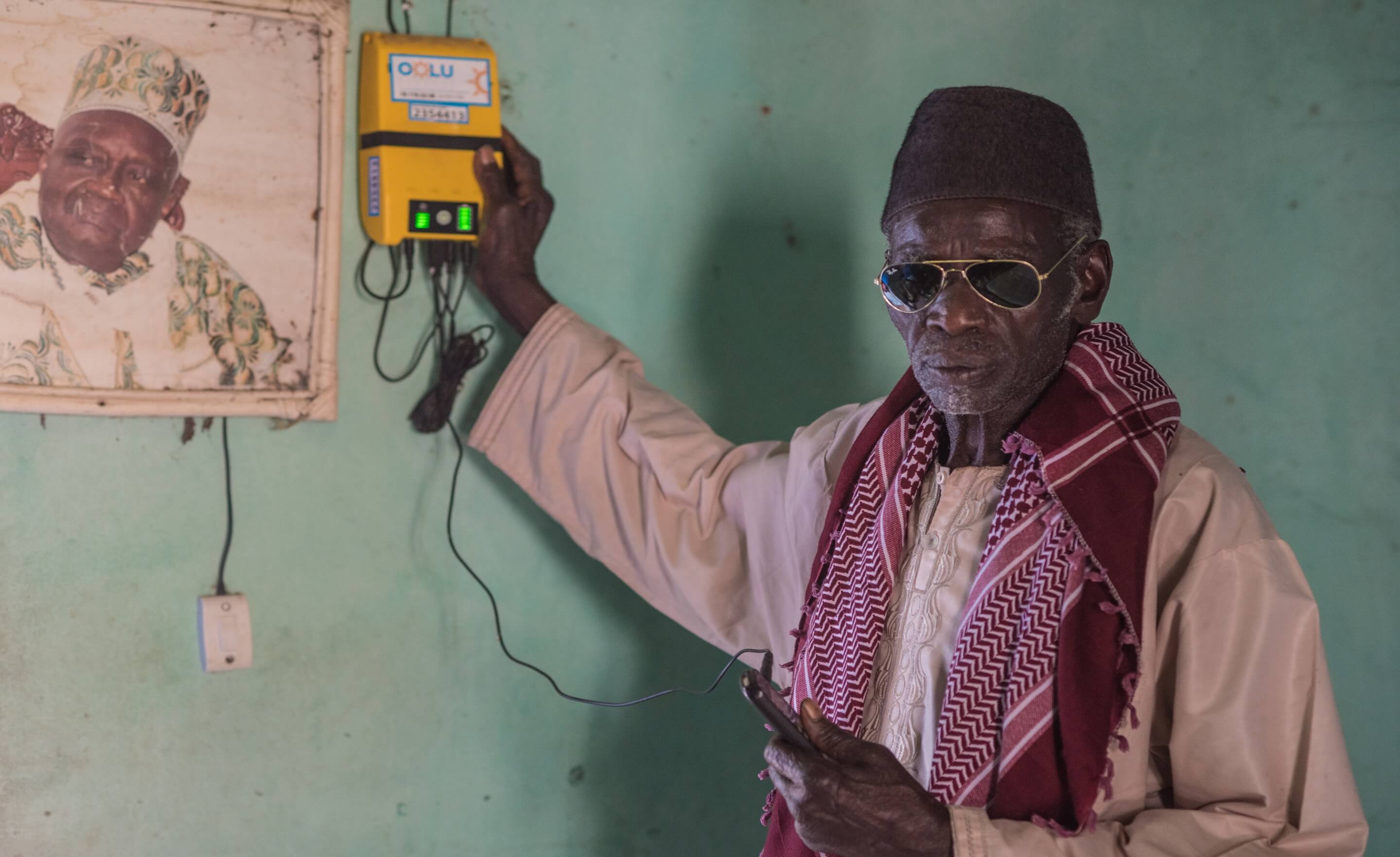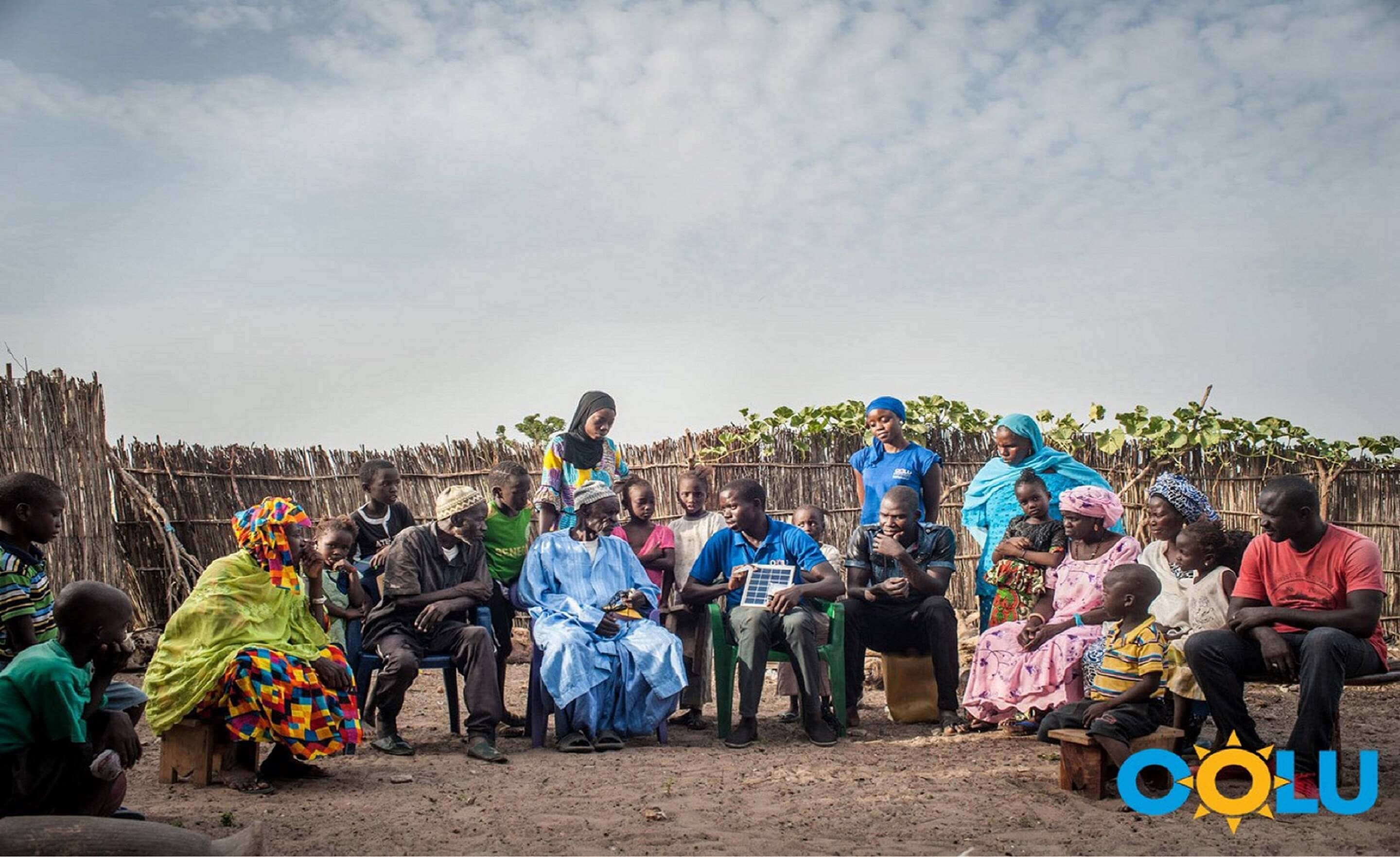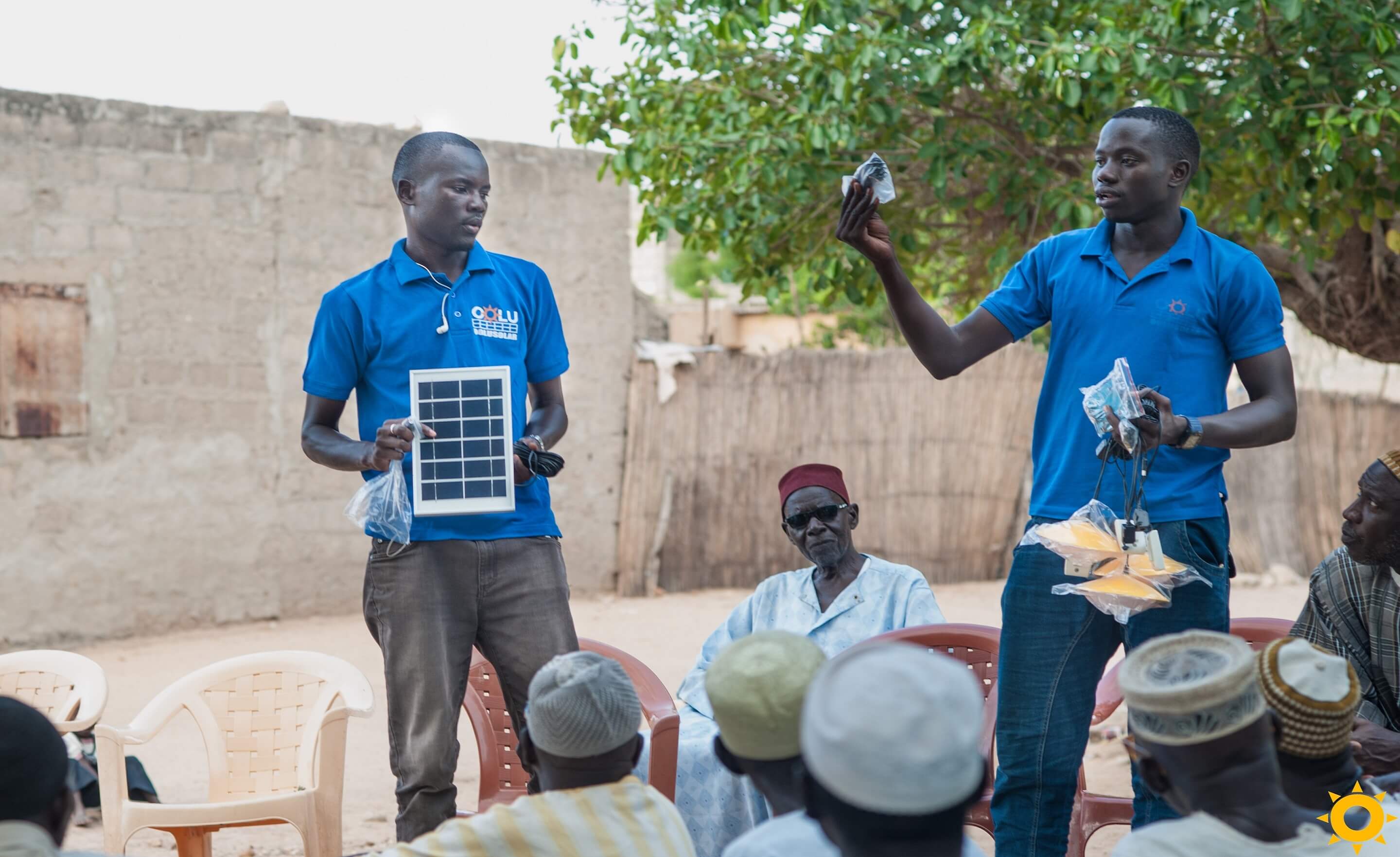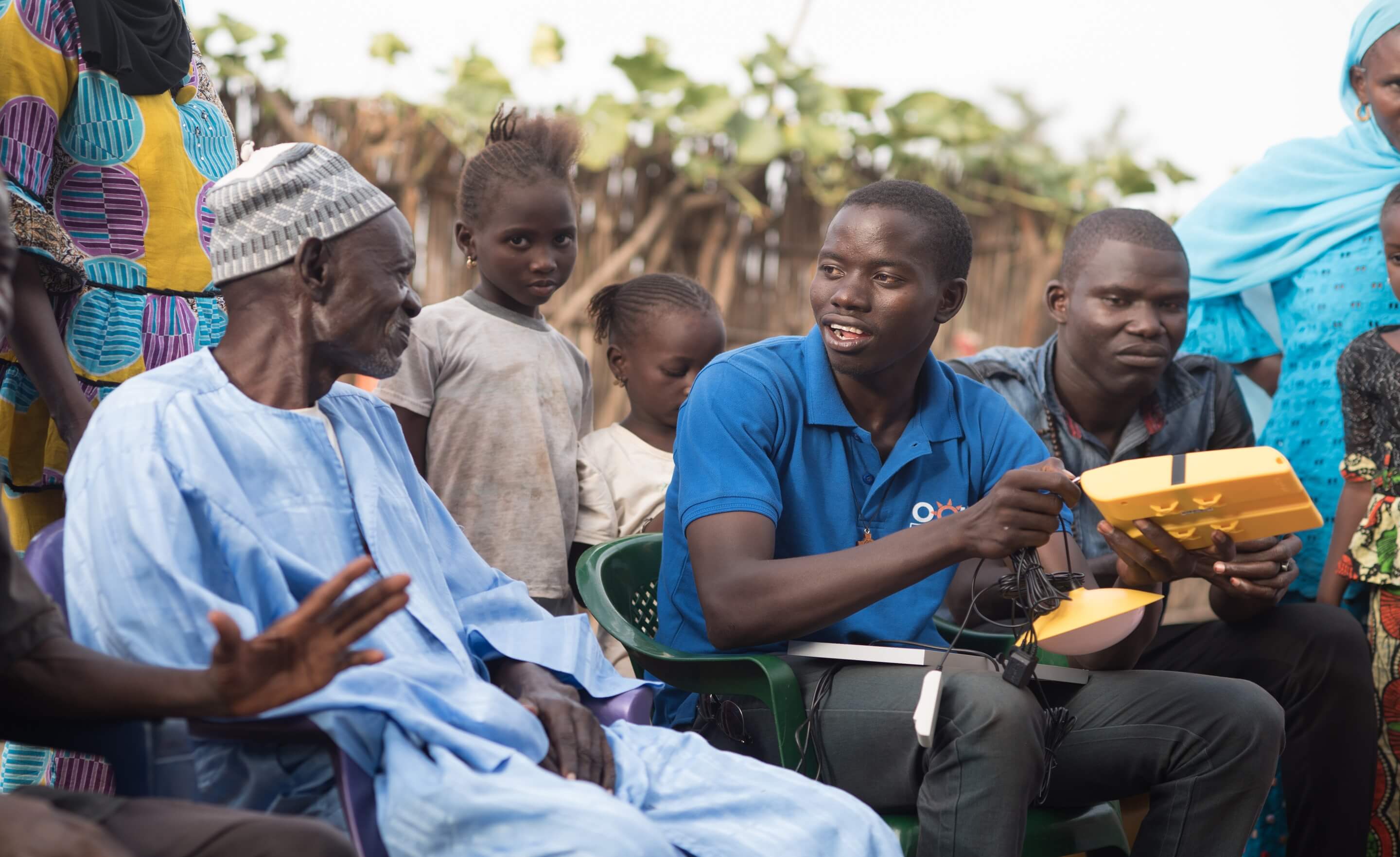 OOLU SARL
OOLU will deploy 1400 Pico Solar Home Systems throughout Senegal where approximately 52.6% of individuals living in rural areas do not have access to electricity*.
Not only will your investment into this OOLU offer allow them to provide off-grid families with renewably sourced electricity, but you'll also be helping the company to grow and provide further employment opportunities.
Social and environmental impact
Solar Home Systems & lanterns have been shown to have a significant impact on customers' lives and the environment. OOLU SARL has sold over 84,800 SHS in Senegal, Mali, Burkina Faso, Niger, Nigeria, and Cameroon, impacting the lives of roughly 594,000 people.

Social Impact
Social Impact statistics taken from GOGLA's May 2020 report 'Powering Opportunity: Energising Work, Enterprise and Quality of Life with Off-Grid Solar'
86%
of solar home system customers in West Africa perceive health improvements in their households
98%
of customers in West Africa purchasing a solar lantern or home system reported feeling safer since buying or using their product
91%
of West African households with light from a solar home system reported that their children now have more time in which to do their homework

Environmental impact
Using metrics and data from Global Off-Grid Lighting Association (GOGLA), OOLU has calculated the environmental impact of installing 1400 Solar Home Systems as follows:
9,800
Number of people who will enjoy clean energy access
71%
Reduction in customers using a diesel generator as a main source of light
1.1tonnes
Annual total greenhouse gas emissions offset per household
Frequently Asked Questions